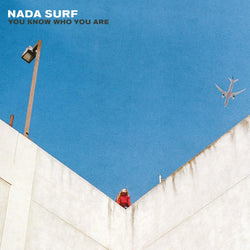 180G Black Vinyl Release

Tracklist
1. Cold to See Clear
2. Believe You're Mine
3. Friend Hospital
4. New Bird
5. Out of the Dark
6. Rushing
7. Animal
8. You Know Who You Are
9. Gold Sounds
10. Victory's Yours

Nada Surf's eighth record and fourth for City Slang, it was produced by long-time comrade Tom Beaujour at Nuthouse Recording n Hoboken, NJ. The album marks the band's first as an official quartet with the core unit - singer/ songwriter/guitarist Matthew Caws, bassist Daniel Lorca and drummer Ira Elliot - joined by Doug Gillard on second guitar.