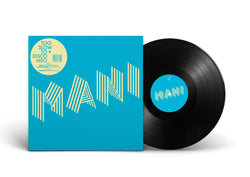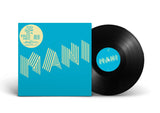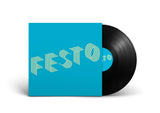 Too Slow to Disco NEO - MANIFESTO 12"
Limited to 300 copies worldwide. 

A1. Moods - Vulf's Back Pocket Regroove
A2. Glamour Hammer – Is It True (Yuksek Remix) EXCLUSIVE
B1. Diskobeistet – Baner Vei (Extended Dub)
Good times! French electronic disco mastermind YUKSEK remixes one of the standout tracks from our new compilation THE SUNSET MANIFESTO: Glamour Hammer - Is It True (feat. Toni Sauna).

The original version seems to be everybody's favorite track from the album already, reason enough for DJ Supermarkt to organize a Yuksek Remix that takes the original in irresistible, bouncy Modern-Disco territory.

Record Collector: "Glamour Hammer take it retro with a nostalgic blend of jazz-funk and yacht rock on "Is It True"

NBHAP: "Further hidden treasures include the soulful Is It True by Swedish producer Glamour Hammer which really sounds like it was recorded in 1977 but is actually a brand new piece"

Glamour Hammer is the nom de plum of Swedish-based producer, songwriter and vocalist Adam Jonsson.

In the comfort of his home studio, Glamour Hammer swings back and forth between creating dance-oriented disco house and jazz-infused dream pop with a sense of escapism and tongue-in-cheek attitude while always aspiring for a sense of timelessness and analogue feel.

Drawing inspiration from a multitude of genres the most influential are 1970s-80s Funk, Disco, boogie, Classic rock, Latin rhythms and Afropop.