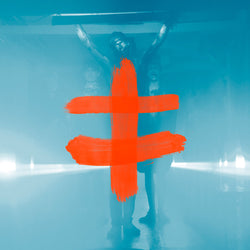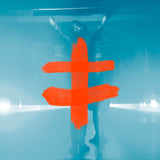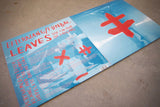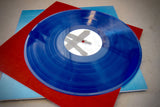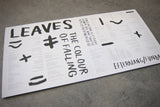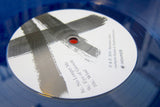 Efterklang & Karsten Fundal
Leaves, The Colour Of Falling LP
Following 16 sold-out shows of their explorative opera 'Leaves - The Colour of Falling' back in the summer of 2015, Efterklang are back with the opera's official release; a genre-breaking collection of tracks composed in collaboration with the award winning composer Karsten Fundal, released November 4th 2016 on Tambourhinoceros.

'Leaves – The Colour of Falling' is Efterklang's first release since they declared they were taking a break to reflect on their artistic practice and redefine their expression back in 2014.

Alongside the release Efterklang will be performing 'Leaves - The Colour of Falling' (in a concert version) with The Happy Hopeless Orchestra at selected European dates through February and March 2017.

The opera 'Leaves, the colour of falling' features English lyrics by Ursula Andkjær Olsen and was commissioned by Copenhagen Opera Festival who produced the 16 original performances in collaboration with the theatre Sort/Hvid. The scenography was made by Marie Rosendahl Chemnitz and it was staged by Christian Lollike.

Album artwork by Hvass&Hannibal.
Cities of Glass

Imagery of Perfection

Spider's Web

The Colour of Not Love

Leaves

Stillborn

Abyss

Eye of Growth

No Longer Me

Wind