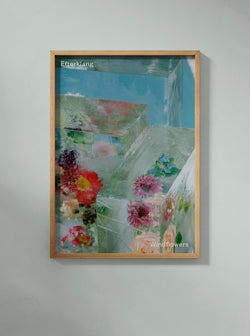 *Please note this product does not include frame*
This item is currently in production and as such this and any items ordered together with it will not ship out until on or around 19.11.21.
Beautiful posters with frozen flowers designed by Hvass&Hannibal (with photography by Tine Bek) for Efterklangs 6th album 'Windflowers'. The size is 50x70cm. The posters are sold unframed and are offset cmyk prints on 150 
g/m²
 art print paper.
The posters are shipped from Berlin with tracking and therefore the shipping costs are quite high for orders outside Germany.