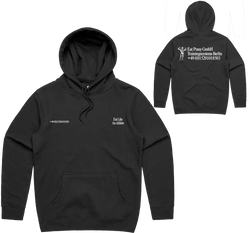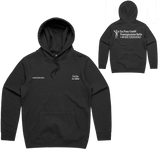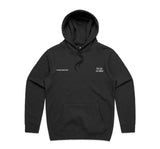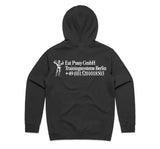 Eat Pussy GmbH Hoodie Classic
Pre-order: Please note that this item is currently in production and this and any items ordered together with it will not ship out until w/c December 12th.

Limited edition second drop of the Classic Hoodie. Eat Pussy GmbH design with front and back print on a black Gildan Heavy Blend Hoodie.